The own-a-screen program is built for businesses and individuals who operate in fields synergistic to Brands on Road, or those who are looking to get ownership of out-of-home advertising assets.
Advertising Agencies
Taxi Fleet Owners & Managers

Mass-Market brands

Passive Revenue Investors
Become a part of the Brands on Road taxi-advertising ecosystem.
Advertise on your own screens, generate passive revenue, and get access to valuable insights.
Run your own ads on your screen 24 x 7 and manage your campaigns in real time on the Brands on Road platform.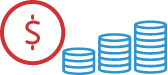 Brands on Road manages the technology and customers while you get a share of all third-party advertising spend on your screen.
With a multitude of data collection points and sensors built into the platform, you get access to detailed user insights and actionable data sets.

Get real time location and data of your taxi fleet (including active time and distance travelled). Manage them through a single dashboard.
Thailand's first Digital OOH company
providing top mounted LED screens
Get your brand moving today!